Transform Your Interior with Luxury Vinyl Flooring in Lexington Park, MD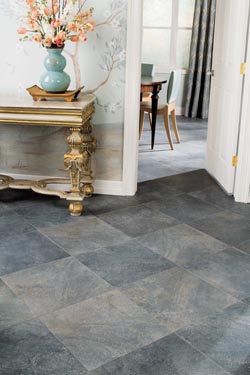 Steer your remodeling project in a bold, new direction with Griffin's Flooring America. We are your source for luxury vinyl flooring in Lexington Park, MD. When you visit our location, you gain the resources and support you need to attain lasting and picture-perfect results. With our staggering selection of flooring, personalized services, and professional installation options, completing your project is a simple and hassle-free experience.
With our team, transforming your favorite rooms is easy. We've partnered with the leading manufacturers to offer a stunning selection of flooring products. At our location, you may view samples of luxury vinyl tile and plank, find your favorites, and complete your interior design plans. Not sure where to begin? There's no need to worry--our knowledgeable associates will work with you to find the right products that meet your needs. When it's time to put your plans into motion, our professional installers are available to put on the finishing touches. Hand down, you have our support through each step of your project.
The Advantages of Luxury Vinyl Flooring
Beautiful, sturdy, versatile: with luxury vinyl, your remodeling options are limited only by your imagination. Homeowners have chosen this flooring material, time and again, for its strength and visual appeal. Key benefits of this flooring material include:
Strength: Luxury vinyl plank flooring, and its tile counterpart, is made from composite materials. As a result of the manufacturing process, this material is has a hard and solid surface. This flooring will resist the effects of scrapes, scuffs, scratches, and impacts. A resilient flooring, luxury vinyl is a popular choice for high-traffic areas, like kitchens, hallways, and common areas.
Ease of Maintenance: The solid surface of luxury vinyl is also non-porous. In other words, this material repels water, dirt, and dust. The inherent stain-fighting properties of luxury vinyl make this material simple to clean and maintain. In addition, the water-resistance character of this flooring make is a great addition to basements and bathrooms.
Aesthetic Flexibility: Luxury vinyl is available in a stunning variety of designs, colors, and patterns. This makes this flooring material a strong choice in virtually any interior design motif. On top of that, luxury vinyl plank can successfully mimic the appearance of solid hardwood species like pine and mahogany--down to the grain! Luxury vinyl tile is also available in the look and feel of stone.
Attain Lasting Results with Professional Installation
With its everyday dependability and pleasing aesthetics, luxury vinyl flooring is a solid choice for your interior. Our team is committed to helping you unlock the full potential, strength, and beauty of this flooring. To that end, we offer professional luxury vinyl tile and plank installation. Our in-house technicians have the training, expertise, and experience to handle all aspects of your flooring project.
It's time to turn those interior design ideas into a reality. Whether your plans involve re-flooring a favorite room or your entire home, we're here for you. Visit us, arrange a consultation, and get ready to transform your property.

Contact us to learn more about our selection of luxury vinyl flooring. Our showroom serves customers in Lexington Park, MD, California, Leonardtown, Beauvue, Saint Clements Bay, and the surrounding area.