Revitalize Your Home with New Flooring in Lexington Park, MD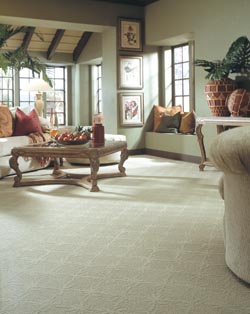 Attaining your remodeling and interior design goals is simple when you visit Griffin's Flooring America. We are your source for quality flooring in Lexington Park, MD. At our showroom, you will find the right products that will improve the appearance, strength, and value of your home. Visit us and steer your project in a bold and exciting direction.
Flooring is one of the biggest components of your interior. Visitors will notice your floors when they visit, so it pays to leave a lasting impression. Count on us to help you create the ideal spaces throughout your home. We have teamed up with the leading manufacturers to provide a wide-ranging catalog of products. Whether your interior design goals involve lasting durability or striking visual appeal, you will find your ideal flooring here.
Our Flooring Store Helps You Find Floors for Your Lifestyle
At our flooring showroom, we simplify the remodeling process. It all begins with the right materials that will meet your needs. Each flooring type has different requirements, so choosing which home flooring matches your lifestyle should be part of your remodeling plans. Let our experienced consultants help you find the right products that will meet your needs. We will work with you to define the scope of your project and then recommend the right products.
Our catalog of products is so diverse that we are confident you will find something that will meet your project goals. From luxury vinyl to carpeting, we offer products in a variety of designs, styles, and colors.
One of the most popular choices that our flooring store offers is waterproof flooring, which bridges the gap between form and function. This flooring is easy to clean and maintain. This category of flooring includes our well-received selection of waterproof carpeting. Popular flooring brands we offer include Downs H2O and Tigressa H2O, which are popular for their stain-fighting capabilities.
Professional Installation Services Available
On top of that, we're here to ensure you attain picture-perfect results. We have a team of professional flooring installers who take on projects of virtually any size and scope. Whether you are remodeling a single room or planning a whole-home makeover, you can count on us for flooring installation. Our professional installers work diligently to deliver lasting and picture-perfect results — and all according to your schedule.
We realize that one of the key aspects of keeping your flooring beautiful and strong after it's installed is maintenance. Floors require regular care and cleaning to ensure they look great and remain durable. You can rely on us to tell you about the difference maintenance requirements of our different flooring products, so you can choose the one that fits your lifestyle.
Contact us to learn more about our selection of home flooring. We proudly serve customers in Lexington Park, MD, including California, Leonardtown, Beauvue, Saint Clements Bay, Breton Bay, Oakley, and the surrounding area.